Welcome to our 1st ever Members Update. In this newsletter we have:
Thank you for your support
As a small wholesale Water Gardening business we have found that the information available to water gardening "newbies" and enthusiasts, relating to New Zealand's climates and growing conditions are limited.
Water gardening isn't hard work, it just requires maintanence like any normal garden. We set up the Glenbogal Aquatic web-site to provide the right information, easily accessible with the opportunity of contact for all those strange questions.
With mixed advice available in the retail market we hope to work on helping out with basic common sense advice.
Your Ideas...
Please advise us with feed-back on our web-site, if you don't tell us we don't know.
Over the months we will be adding alot more information on the catagories and products already detailed on our web-site.
Monthly water gardening posts will be sent out to by email to offier basic information and to-dos for the month.
If you have any topics you think need to be discussed or categories we need to add this would be appreciated.
On-line product sales now available
Glenbogal Aquatic Limited are now working with on-line store, Gardens Alive, to provide sales access to our Glenbogal Aquatic products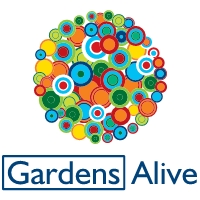 Currently only the basics are included, however products will be added regularly from now on.
If there are any products not currently showing, contact us and we will endeavour to arrange this for you.
Your feed-back is essential...
Reconfirm your email address
Please reconfirm your Email address is correct so we can keep you updated on information, specials and savings.
We appreciate your support, thanks
Kind Regards
Paul & Kirsty Thomas

http://www.glenbogal.co.nz