More information regarding Universal Rocks product in New Zealand is coming soon on this web-site.
Contact us direct using our email contact page for quicker access to this product

The artifical rock products made by Universal Rocks 
TM 

are generally producted using polyurethane and a special formulation of polyurea - this flexible material allows our products to be cut, or modified to fit in just about any situation.  The harsh enviromental conditions in Australia have proved to be an excellent testing ground, demonstrating the amazing durabilityof the product.  In fact, this product stands up well to both heat and cold and therefore requires no winterising.
All Universal Rocks TM 

products are hand-made ad hand coloured giving each item its own unique look.
The use of conventional bush rock as a landscaping tool is heavy, cumbersome and expensive.  Also the stripping of natural rock from the bush environment causes serious damage to the delicate eco-system.  Using natural molds, Universal Rocks TM 

are virtually indistinguishable from authentic bush rock and have been hand modified to ensure optimum water flow and control.
SO LIGHT
Now with this light-weight design the range may be easily transported throught the house or up an elevator.  You don't need to be a power lifter to install your own feature.
SO EASY
Transform your garden into a stunning water feature in weekend or revamp your existing swimming pool in only hours.  The mix and match waterfall and pond system allows endless possibilities while the self-contained units provide an easy answer to creating your own sanctuary on any hard surface area.
Simply place, fill and turn on.
Your Local Distributor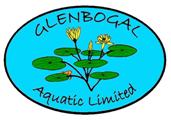 Glenbogal Aquatic Limited distribute Universal RocksTM products to preferred Garden Centres nationwide.
A list of these outlets are included in this web-site.
Products are available from our preferred Retail store listing, always check to see that products are available to view.