September News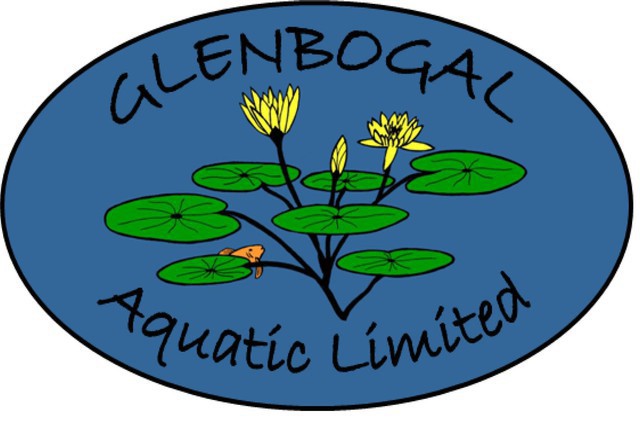 The majority of new season tips are covered in the August Newsletter.
From September on we are generally waiting for more consistent weather to arrive. If this occurs in your part of the country you may get a slight advantage on growth of your plants and waterlilies.
The best indicator is the shooting of your hardy water lilies. These plants need the warm spring sun and warmer night temperatures to trigger consistent spring growth. If it looks like the nice weather is here to stay you can consider the addition of the season long spikes to Hardy water lilies.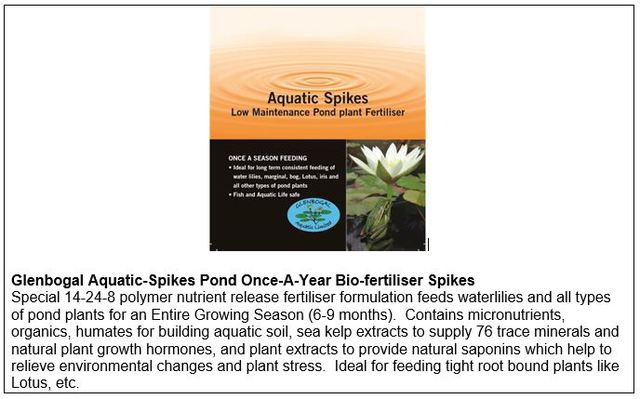 I tend to advise some caution in fertilising all plants in September as different varieties grow at varied rates, so fertilise the individual plant according to their needs.
 Photos of our top display pond taken 2 September 2016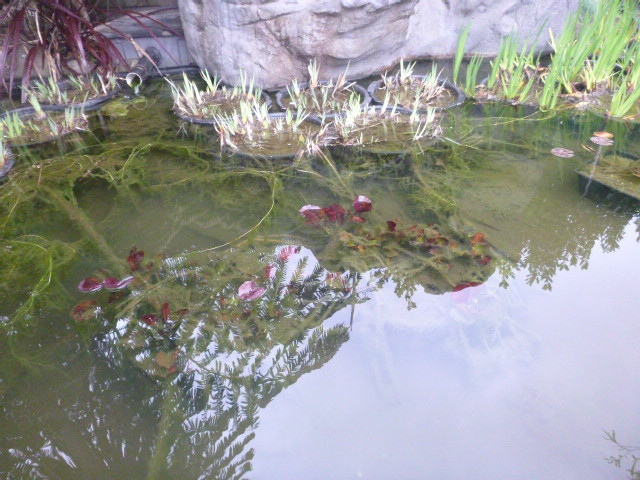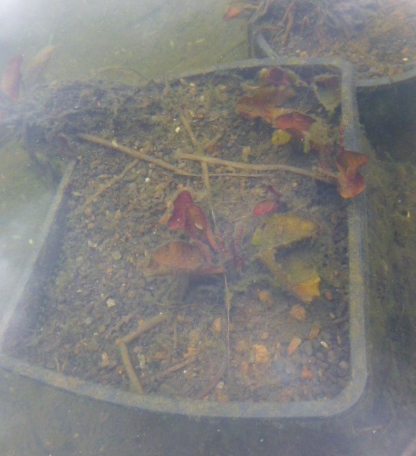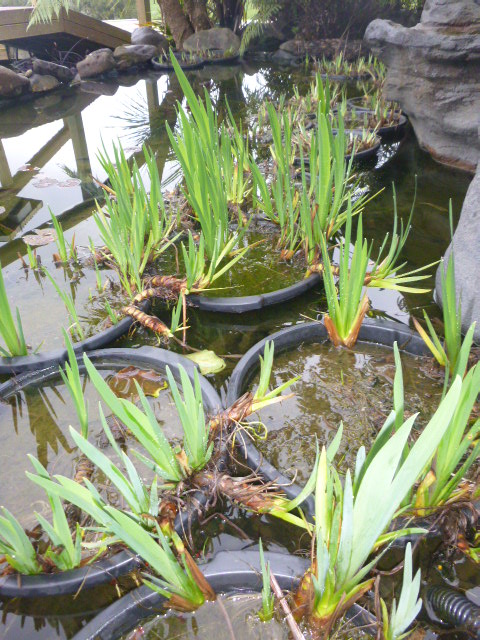 Iris laevigata 'Albopurpurea', Iris Variegata, Hardy Water lily Carmine Ladykeri
Tropical water lilies and Lotus are a good two to three months away so no fertiliser for these yet.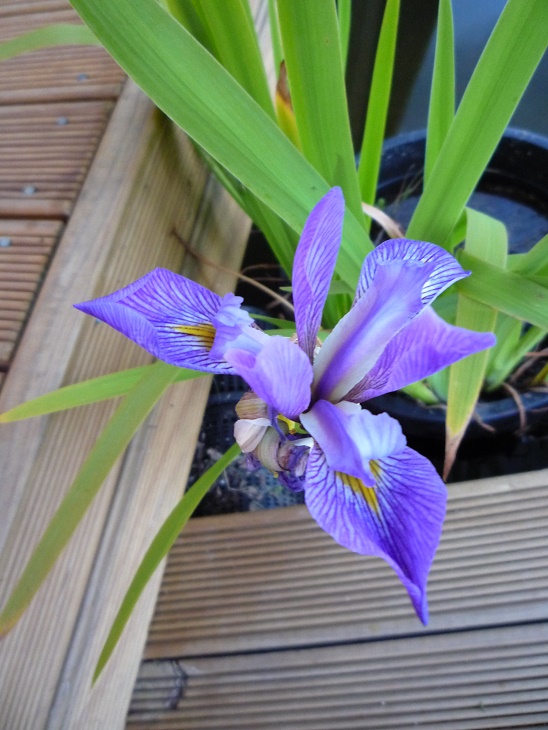 Iris are one of the earliest showpiece flowerers for some ponds. We have found the use of the Spikes very good for large clumps.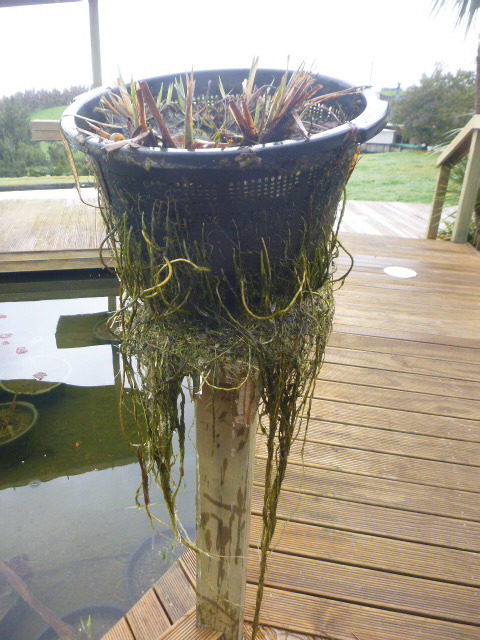 An important thing to remember about plants like iris, Grasses, papyrus, pickerels and the other edge plants, is they do a lot of work feeding on excess nutrient from the pond. Bearing this in mind feed only specific plants( your personal favourites) in particular flowering types so as to leave others to soak up that nutrient caused by fish, leaf fall and winter debris.
Letting your plants go a little wild in proper water plant baskets also helps out. We supply our retailers with baskets up to 40 cm round and 35 cm square. As you can see from the photo of one of our Iris laevigata Albopurpurea the roots are long and searching for food. This is also great place for goldfish to spawn and then the fry fish to hide. Don't get too stressed about a good root mass!
We re-pot most of our large edge plants every second year. Alternating half the stock each year. By doing this you don't upset the pond balance too much and keep the workload down.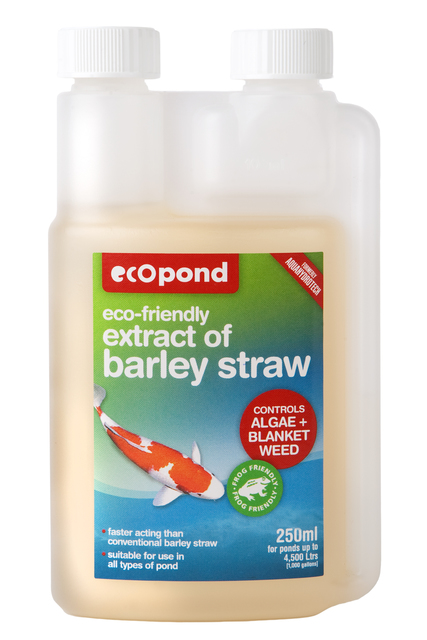 If you haven't started dosing with Ecopond Extract of Barley Straw yet, get going. I have seen a lot of fish spawning in the ponds and this tends to indicate water temperature increase and with that comes algae growth.
Besides these points go through last month's newsletter which has all the other main suggestions for the start of the water garden season.
Feel free to contact us for any additional water garden tips that may have forgotten.
As soon as possible I will be adding more pictures of the new season growth, at the moment things are pretty slow so it will depend on what mother-nature offers!
Clear waters and happy goldfish!