Thanks for viewing our Water gardening site, we appreciate the visit.
Due to COVID-19 Lockdown requirements product availability through our Garden Centre customers has been limited or unavailable. 
In order to keep our small business going we can offer Online product sales (excluding Aquatic plants & Water lilies) through Gardens Alive.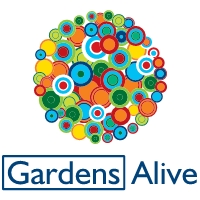 Our support is still with our Garden Centre customers however due to this circumstance we need to operate the "Click and Deliver" opportunity to you.
"Click" on the Gardens Alive logo above or www.gardensalive.co.nz
Solar powered products have limitations.
When purchasing solar powered pumps you need to be sure that you fully informed of what they can and cannot do and we will try to outline the pros and cons for you.
OPTION TO CONSIDER:
First - if you require the pump to run 24hrs a day 7 days a week - DO NOT BUY A SOLAR PUMP
Second - if you are happy for the pump to only work during sunlight hours and with fluctuation due to cloud cover or not to work if overcast then a Solar panel and pump set up is for you.
Third - if you require your pump to be able to work during cloudy periods or evenings for a limited time (1 - 6 hours depending of your battery back up system) and you are willing to turn the system on and off then the Solar pump with panel and back battery is worth considering.