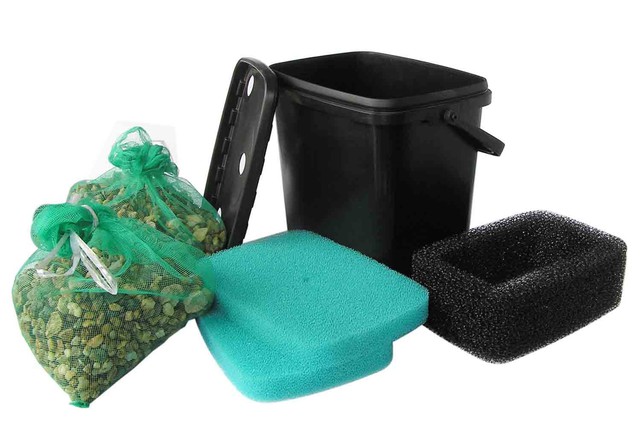 NOTE: the stones in the photo have been replaced with Bio-Ball for better biological filtration
This Submersible Filter box is ideal for filtering the water to keep your pond clean and healthy.
It has been designed to work with a fountain pump so that you can enjoy the fun of a wonderful fountain while enhancing the water quality of your pond.
The filter box is structured to hold the fountain pump inside so as to protect your fountain pump from being damaged by pond waste.
The kit consists of a plastic bucket, a plastic lid, 3 pieces of foam filters and two mesh bags for bio-ball storage.
Dimensions (mm): 312x211x264
Suitable to both Solar or mains voltage pumps.
Recommended for the SP5, SP8, SP10 & SP20 in our solar range