The SP 8 has a flow rate of 980 litres per hour with a lift height maximum of 1.0 metres.
This pumps is excellent for streams or low pumping situations. The large flow provides a larger volume of water to the SP10 but a smaller maximum height.
Five metres of cable are provided between the solar panel and the pump. This allows you to place the panel in the best position for optimal sunlight
These units come with a fountain extension and a choice of two fountain nozzles.
In addition the SP8 has a pump cover for use in medium sized ponds.
The SP8 models is a great size pump for large volumes of water at a low height - excellent for streams, low waterfalls or low water features.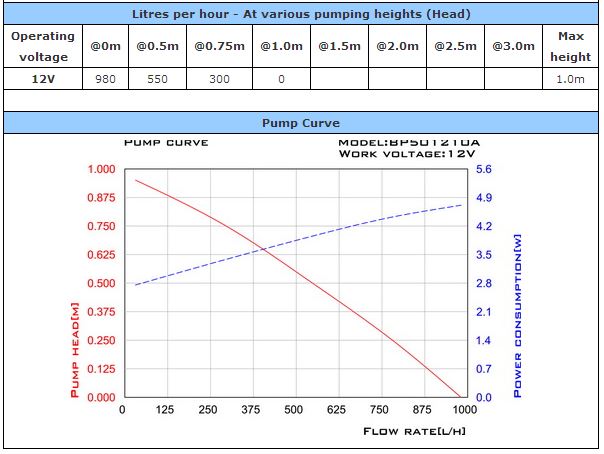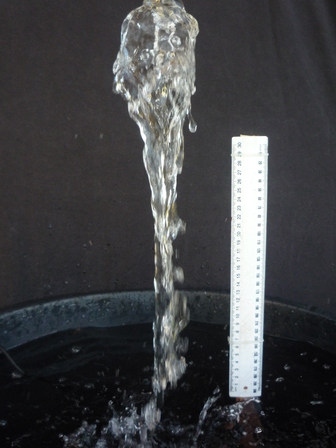 Photo of the SP8 pump height and flow rate against a 30cm ruler