Thanks for viewing our Water gardening site, we appreciate the visit.
Due to COVID-19 Lockdown requirements product availability through our Garden Centre customers has been limited or unavailable. 
In order to keep our small business going we can offer Online product sales (excluding Aquatic plants & Water lilies) through Gardens Alive.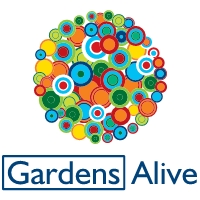 Our support is still with our Garden Centre customers however due to this circumstance we need to operate the "Click and Deliver" opportunity to you.
"Click" on the Gardens Alive logo above or www.gardensalive.co.nz
Suitable for all types of pond. Removes chlorine, chloramines & heavy metals when topping up ponds with clorinated water.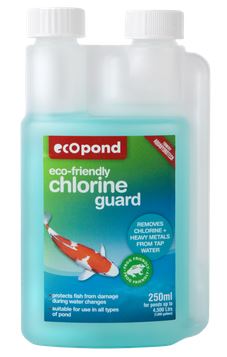 Ideally ponds would be filled and topped up with rain water, but this is rarely possible and most people use clorinated water. Ecopond Chlorine Guard is an eco-friendly solution for the treatment of the chlorine, chloramines and heavy metals in tap water which can be harmful to fish and wildlife. It contains natural compounds which bind the chlorine and it contains no synthetic chemicals, herbicides or pesticides.